Back to all posts
Posted on
Spelling Bee Results and Pictures!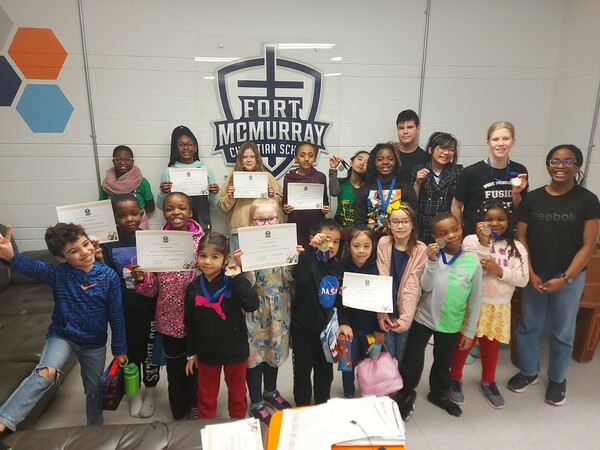 Congratulations to our Spelling Bee Champions from today's Spelling Bee!  Each grade from 1-9 sent up to five finalists to compete for Spelling Bee Champion!
The top three in each grade won medals. 4th and 5th place will receive certificates. 
Here are the results with the winning word:
Grade 1: Ogo - exercise
Grade 2: Zephaniah - earthquake
Grade 3: Utenge - fraudulent
Grade 4: Leo - intoxicating
Grade 5: Adia - consequence
Grade 6: Lawrence - meteorologist
Grade 7/8: Simi - espionage
Grade 9: Eunice - incandescent
Thank you to Mrs. Christine Gogolinski for taking pictures and handing out medals today!
Spelling Bee Results and Pictures!