Back to all posts
Posted on
Christmas at the Cabin Wonderful Success!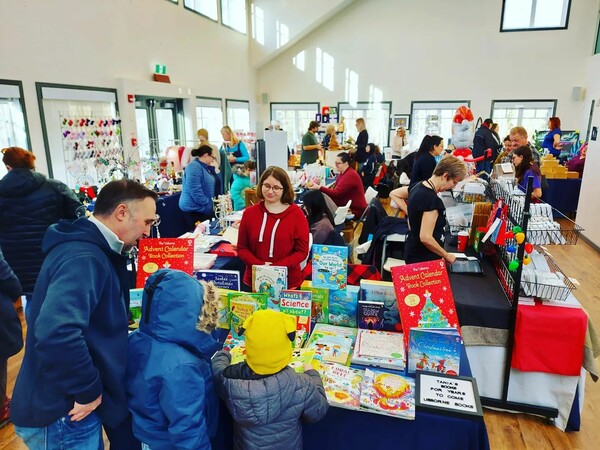 We would like to take this opportunity to thank everyone who was involved with our Christmas at the Cabin event. There were so many who helped organize, bake, brew coffee, perform, setup, take down, greet, thank, sell amazing goods from local vendors, etc.!
This event was a wonderful opportunity to make connections with those in our community who may not have otherwise been able to do so. The Fort McMurray Christian School wants to establish a positive name and reputation through service to the community because we strive to model Christ's love to those around us.
As the pictures show, there were many happy faces from our Junior High students who worked diligently through the Foods program to make specialty drinks and sell their baked goods. We raised almost $3000 for the Junior High program and for us to sponsor a bus at the Fort City Church Christmas Lights Tour. The vendors were happy too with the hundreds of visitors that came to the market ready to buy their goods. 
Although there were many hands involved in making this a success we would like to extend a special thank you to Mrs. Melissa Russell our Foods Program teacher who organized all of the baking and specialty drinks with the junior high students as well as Mrs. Christine Gogolinkski and Mrs. Carolina Bolivar from our parent society who helped organize the venue and all of the vendors - we could not have done this without you!
Stay tuned as we hope to have other venues like this in the future!
Christmas at the Cabin