Kindergarten
We are currently taking applications for the 2022-2023 school year!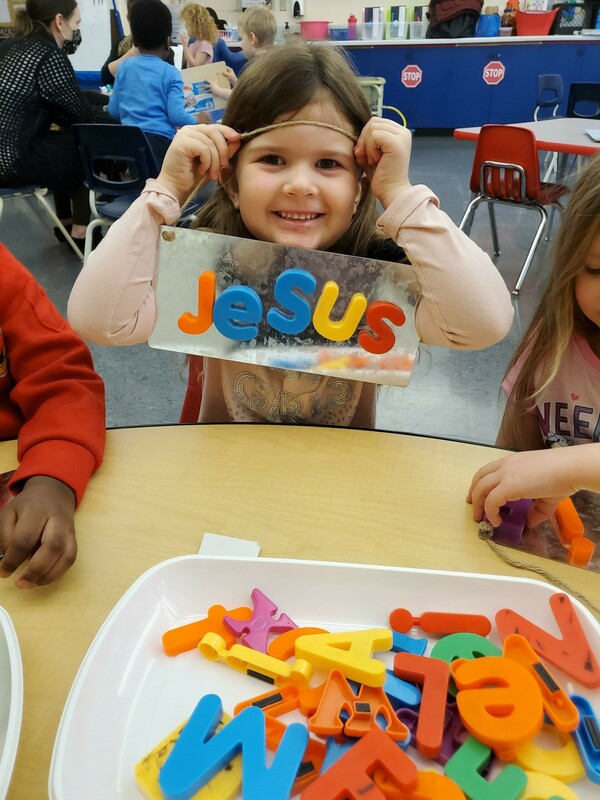 Is my child old enough for Kindergarten?
If your child was born in 2017 they can join Kindergarten in the fall.
For Example:
Eliza was born on January 16, 2017. She can come to Kindergarten.
Jason was born on November 25, 2017. He can also come to Kindergarten!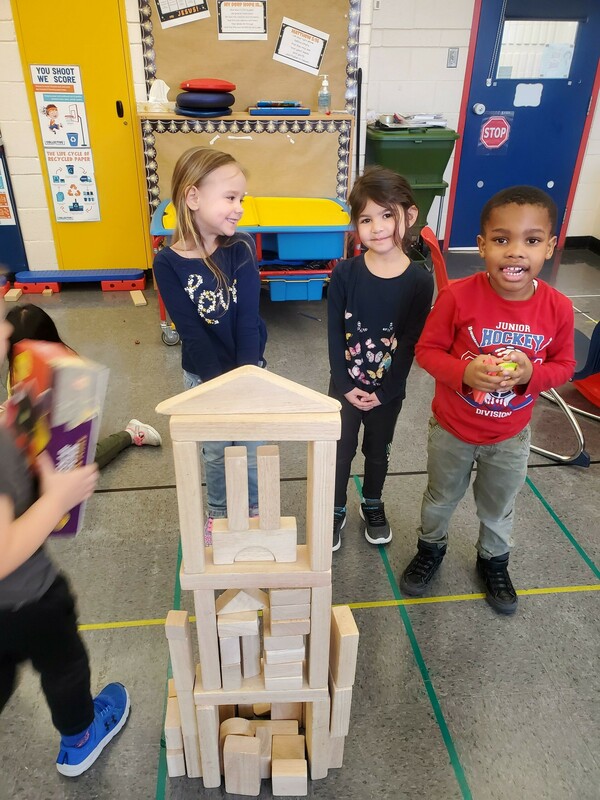 Kindergarten
What happens in Kindergarten and how often is it?
Kindergarten is an important step in your children's transition from home or preschool to the more formal structure of grade one. The skills that children learn in kindergarten will serve them throughout a lifetime of learning. Children learn to work cooperatively with others, to share things and ideas, and to take their turns. They learn to be more independent and to make decisions about their learning. Children experience the consequences of their decisions in a safe environment. Kindergarten children learn about numbers, to recognize them, and to know what they mean. They learn about letters and the sounds they make and begin to recognize words that are part of their life. Kindergarten children enjoy stories found in the bible, books in their classroom and begin to write their own stories.
Children in kindergarten increase their general knowledge by exploring classroom themes that focus on such diverse topics as bible stories, dinosaurs, pirates, sea life, seasonal changes, insects, and community helpers. Not only do children learn from Christian teachers and other adults; they learn by sharing the knowledge that each of them brings to the classroom.
The program operates Monday to Thursday and some Fridays, around 3 hours per day in either the morning or the afternoon. It is staffed by a certified Christian teacher with a B. Ed. specializing in early childhood development. Experienced Christian educational assistants knowledgeable in child development disabilities and intervention strategies are also part of the team.
How do I begin the registration process for my child for Kindergarten?
Register on the FMPSD division site, here - https://www.fmpsdschools.ca/registration
You'll first need to make an account and then sign in to fill in information for your child. If you have any questions, feel free to contact our office. 780-743-1079
Is there any cost for the Kindergarten Program?
The Fort McMurray Christian School Society has a $500 fee (for the entire year) for all students in the Kindergarten program to help cover costs related to the Christian components of the school. 
Click here to read more about School and Society Fees
Is there daycare available when the kids aren't participating in the program?
Bethel Daycare is located in the building, so students can go directly to daycare without needing to be picked up or dropped off. For more information go directly to their website.